Styling
NHtextileDD has an extensive portfolio styling projects for customers such as Holland Haag (Editor), Versari N.V. (a weaving company), and Dehnert & Jansen (a wholesaler). Styling includes window dressing collections, photo-shoots (photography), tradeshows, outdoor fairs, showrooms, web design and much more. We pride ourselves on our one-stop shop catering to each customer's specific needs.
Styling - Completed projects and current projects include:
Holland Haag -

Image display for industry leading wholesaler
We supported the window dressing collection of Holland Haag. We developed image displays exposed in 800 retail shops in the Netherlands and Belgium. We used several new printing techniques such as printing with lacquer and metallic to give displays an ultra luxurious feel. The displays were so well received according their staff; it pulled customers into retail shops from the street, increasing sales.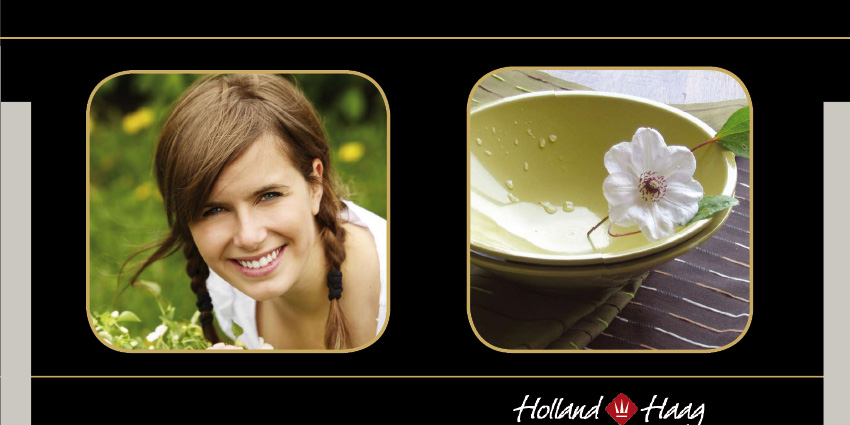 Versari N.V. -

Image brochure for prominent weaving company
Versari N.V. based in Belgium is a weaving company in Europe. NHtextileDD developed the company's brand through a photographic brochure and mapped the production unit, collection and styling. We market their decorative and upholstery fabrics for the residential and contract market.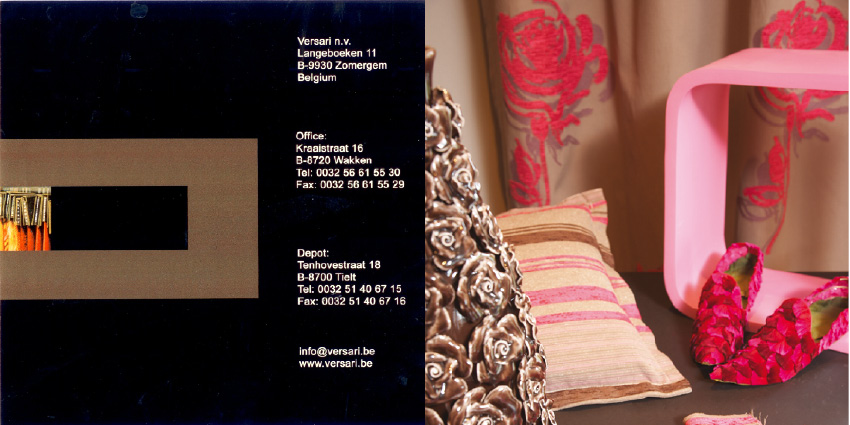 Holland Haag - Photography for industry leading wholesaler
NHtextileDD collection, 'Fresh Emotion', consisted of a couple weaving patterns with a fresh new approach creating a youthful image brand. NHtextileDD, commissioned exclusively by Holland Haag developed not only the branding, but the fabrics, styling, photography and met all of their advertising needs under strict deadlines, within their budget.